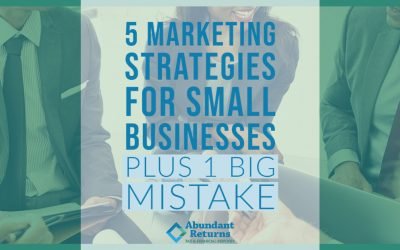 The Top 5 Marketing Tactics To Help Your Small Business See Real GrowthSmall Business Owners want to reach more customers, and they know they need a strong marketing plan if they're going to make that happen. The bad news is - there is no perfect answer to the...
read more
Don't just take our word. Our clients will tell you.
"I saved $429,000 in my first year. This was the best business decision I ever made."
- John D.
"I have been using Abundant Returns Tax Services for years. They are the best. You should give them a try. I am sure you will agree."
- Mark K.
"Very helpful. I feel that they saved me the most money possible. They also gave me advice for the following year in order to save even."
- Katherine H.