The Abundant Returns Team is driven by our core values
Abundant Returns Tax And Financial Services provide a full spectrum of solutions to manage your personal or business finances. From tax management (planning, preparation, resolution) to accounting (bookkeeping and payroll), to business consulting – Abundant Returns works with you to grow your business and build your wealth. We pride ourselves in helping our client to identify their financial dreams and putting strategic measures in place to achieve those dreams. Our strategies include plans to help our clients address their current needs and take a proactive approach in building a successful future. With history dating back to 1991, we have always sought to build strong relationships with our clients so we can truly anticipate and accommodate their needs.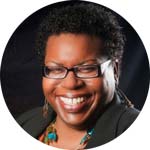 Founder & Chief Executive Office
Larisa Humphrey is a recognized certified tax strategist, certified coach, and certified tax planner.  She has earned the privilege of representing taxpayers before the Internal Revenue Service with her Enrolled Agent status. With this status, she is licensed to practice before the IRS just as an attorney. She is well known for developing tailored strategies on tax planning and resolution.  Larisa began this company 29 years ago preparing individual tax returns, and today she has turned it to an enterprise that manages the financial success of thousands of clients. She provides services to clients including professional athletes, entertainers, healthcare professionals, internet marketers, and other successful small to medium size business owners. Unlike other Tax and Financial Services companies, Larisa develops year-round customized planning, coaching, and guidance techniques to obtain the most optimal tax savings possible. She is a highly recognized author speaker at many financial and tax-related workshops throughout the country.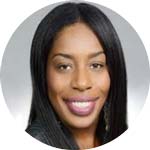 CHRISTIE MARSHMAN
Chief Operating Officer & Head of Business Transformation
After being a loyal and satisfied client for 10 years, and with over 20 years of experience in technology, transformation, and digital services, Christie joined the Abundant Returns team in 2019. She has earned multiple degrees including a Master's in Business Administration and a Columbia Business School executive education. She is a sought-after speaker specializing in business transformation for people, processes, and technology. She has worked in various industries including financial services, telecommunications, media & cable, healthcare, manufacturing, and transportation. She has served in progressing roles throughout her career from leading Enterprise Technology teams for Cox Communications, a major cable organization, to being a Partner for Genpact, a large consulting firm. Christie oversees the operations of the company to deliver strong financial results. She is responsible for developing and implementing business strategies that reduce expense and improve operating income while promoting employee alignment.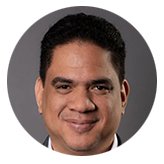 Mark McDonald
Chief Information Officer
Mark McDonald has spent over a decade in the technology industry solving problems for large and small companies with equal attention to customer challenges. He began his IT career working at JP Morgan Chase's largest office. Mark traveled extensively, assisting with IT needs at JP Morgan offices in Canada, New York, Chicago, San Francisco, and Dallas. After moving to Atlanta he continued his career making contributions, increasing productivity, and reducing the bottom line. Having an entrepreneurial spirit and seeing the need for his expertise in many companies throughout Metro Atlanta, Mark founded ITProAct Technology Solutions. The goal of ITProAct is to help companies grow by managing their technology needs, allowing them to focus on what they do best. Mark joined Abundant Returns in June of 2020. When time permits, Mark shares his considerable IT knowledge with others at conferences, training seminars, and workshops.
Let Us EMPOWER You With Wealth Strategies To Grow Your Business And Meet Your Financial Management Needs
Meet Our Services Team Leads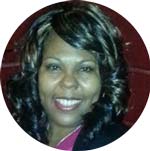 TANYA MCKINLEY
Small Business Accounting Lead

Quickbooks Certified ProAdvisor.
Tanya has spent 8 years with the Abundant Returns team providing both client-facing and behind the scenes support to ensure smooth operations and client satisfaction.  Growing up in a neighborhood of mostly single mothers where poverty was present fueled her passion for financial education. She utilizes her degree in Business Administration and financial knowledge to help others gain a firm understanding of how to manage their finances. Tanya's free time is spent volunteering with young people with intellectual disabilities.
"The function of education is to teach one to think intensively and to think critically. Intelligence plus character – that is the goal of true education."
– Martin Luther King Jr.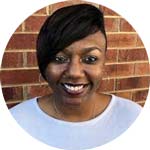 ANGELA O'QUINn
Tax Management Lead
As an Enrolled Agent, Angela, like attorneys and CPAs, has unlimited practice rights before the IRS and she assists clients with all aspects of tax management. Angela has been with the Abundant Returns team for a number of years while working to obtain her CPA licensure and has earned two Master's Degrees in Finance and in Accounting. Angela began her career working in welfare reform but shortly discovered her real passion was sharing her knowledge with her community, helping families learn to build generational wealth.
"It's not what you make; it's what you do with it." – Dad (Bennie Walker)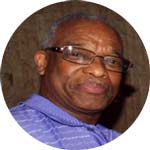 PATRICK HECTOR
Tax Preparation & Advisory Lead
Patrick has 25 years of experience as a Certified Public Accountant (CPA) and a trusted Financial Analyst. He has been a valued member of the Abundant Returns team since 2017 and has assisted hundreds of our satisfied clients with analysis and tax preparation. Prior to joining our team, Patrick was a Chemist for a chemical production plant. He quickly rose through the ranks to become a Quality Control Manager and ultimately advanced to leading the production operations for the company.
"The brave may fall, but never yield." -Latin Proverb
Meet Our Administrative Team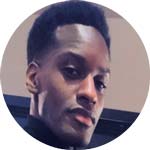 HAROLD WYNN
Client Relations Lead
Harold been volunteering in his community for over two decades and has always held a passion for understanding finance, in addition to comics and video games. His father would always listen to Dr. Moody's Money Matters when driving Harold to school which heavily influenced him into educating himself and his community on how to be frugal, develop credit, and grow wealth. Harold joined the Abundant Returns Team in 2019 and he is generally a client's first contact and their liaison with the team.
"Live, Plan, Fail, Succeed – In that order, then repeat" –  Anonymous
THERE IS A REASON WHY OUR MISSION STATEMENT IS…
"KEEP MORE MONEY IN YOUR POCKET!"
Don't just take our word. Our clients will tell you.
"I saved $429,000 in my first year. This was the best business decision I ever made."
– John D.
"I have been using Abundant Returns Tax Services for years. They are the best. You should give them a try. I am sure you will agree."
– Mark K.
"Very helpful. I feel that they saved me the most money possible. They also gave me advice for the following year in order to save even."
– Katherine H.